Seeking sales growth in a post-pandemic world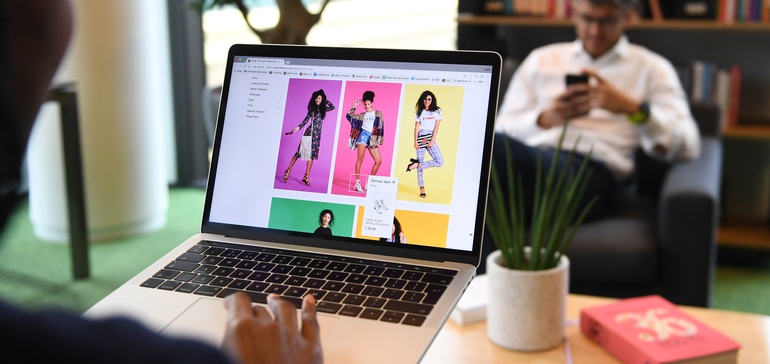 The following is a guest post from Florian Kahlert, CEO of Helixa. Opinions are those of the author.
A few days ago, I spoke with a market researcher from a major brand about the use of branded trackers in 2020.
She had just signed up for a new brand tracking study with a vendor and their first year of tracking was 2020. This sparked a conversation about the value of trends, the changes that have taken place, and how marketers marketers are facing what has really been. a strange year, to say the least.
The year 2020 has of course been unlike any other that we or even our parents have experienced. Now that people are starting to look to the future with more optimism, now is a good time to take stock of what has happened to consumers and retail and what it could mean for the future.
For starters, all was not as it seems.
Despite empty malls and high-profile bankruptcies in the retail space, retail sales increased by 6.7% last year, according to the National Retail Foundation (NRF), nearly twice as many as in 2019 and twice what was predicted before the pandemic.
In addition, boosted by pent-up demand and fueled by the reopening of the economy, the NRF predicts that retail sales will increase this year between 6.5% and 8.2%.
So what explains this?
Consumers have become explorers again
Before the pandemic, brand attachment and buying behavior were highly predictable. They generally correlated to some extent with demographics and life stages. On this basis, brands have invested significant sums to create long-term trackers and models to retain their existing customers and acquire new ones.
But something unexpected happened during the pandemic: Consumers opened up to rebranding.
More … than 40% of consumers, according to a McKinsey study, said they had tried a new brand or a new way to shop for the things they needed during lockdowns. This number is surprisingly high. This indicates significant changes in consumer behavior and may indicate that new brand habits and relationships are forming. It can also make existing trackers and models less accurate.
The rules of the game have changed
This has important implications for brand marketers.
First, the data they relied on to make decisions may not be the best data anymore, or at least until these new trends solidify.
Second, brands need to understand what appealed to this new customer. Is this a temporary change (for example, buying online out of necessity or temporarily focusing on home improvement to set up the home office) or is it more permanent?
Third, marketers need to find ways to understand who these new brands are. How likely are they to stay after things settle into a "new normal"? How are these new customers different from the ones they have?
Change always offers opportunities
The conundrum is actually that the answers can't necessarily be found in traditional data.
Trying to relate the changing habits to the old shortcut of life stages and demographics we were using is no longer valid. We will need to understand these new consumer segments in all their complexity. This is essential not only for marketing and media teams, but also for innovation and product teams.
The great opportunity that presents itself is to make sure that new customers who explore stay by giving them reasons to do so. But just as important, you have to really understand who they are and then go out and find some more.
Obviously, there will be plenty of growth opportunities over the next few months. But with a consumer who has suffered a lot and changed a lot in the past year, we need to relearn who they are.