SCG Scentre Group updates guidance, $12 billion in retail sales, half-year profit of $540.5 million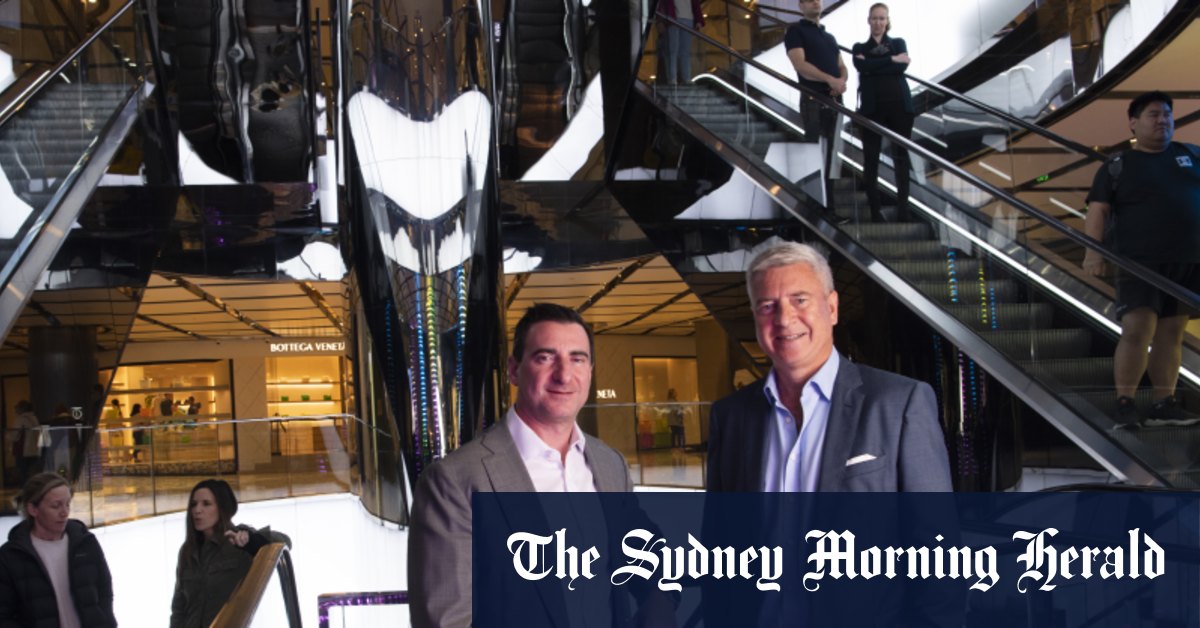 Australia's largest retail landlord is adding basketball courts, community centres, libraries and swimming schools to its tenant mix as it dives deeper into an energy-based buying trend experience that generated $12 billion in semi-annual sales at its malls.
Scentre Group, which owns and operates dozens of Westfield-branded shopping centres, raised its full-year forecast per title to 19 cents after seeing a strong rebound in revenue, occupancy and rent collection.
Scentre's new chief executive, Elliot Rusanow, estimates that the group's shopping centres, such as those at Chatswood in Sydney and Doncaster in Melbourne, are close to 21 million people in Australia and New Zealand, of whom around 10 million visit once a week.
"We increased client footfall, portfolio occupancy, rental income and fundraising, which resulted in strong profit growth for the six-month period," said chief executive Peter Allen, who will step down from management. of the group in October.
Operating profit for the six months ending June rose 17.5% to $540.5 million, compared to the corresponding six-month period, and about $12 billion in sales passed through retailers in its 42 Westfield shopping centers, half a billion more than it reported for the same period in 2019 before the pandemic.
Jarden analyst Lou Pirenc called the owner's first-half result "well ahead of expectations", noting the group is still trading at a 25% discount.
"I don't think it was revenge spending because if it was, it would all have been there and then slowed down."

Outgoing Scentre chief executive Peter Allen
"We believe that more evidence of a recovery in rents and higher funds from growing operations for most REITs should lead to a revaluation," Pirenc said.
Occupancy reached 98.8%, average rents increased by $5 per square meter, gross rent collection was $1.25 billion and 585 new merchants were registered in its centers , including 108 new to the portfolio, during the semester.