Poland: Strong retail sales in November – strong consumer demand and price acceleration | Break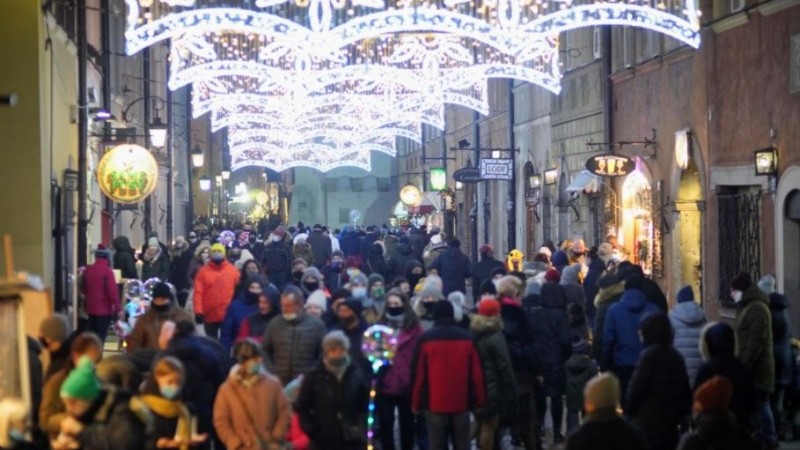 The high retail sales reading was driven by sales of textiles and clothing (55.8% year-on-year, up from 29.3% the previous month), furniture, radio and television, household appliances (10.3% yoy, after just 0.2% in October) and other sales (23.8% yoy, after 13.2% the previous month). These categories are typical of consumer demand. The good reading of retail sales was suggested by the performance of the labor market and the structure of industrial production, where, for example, the production of textiles and clothing surprised on the positive side.
Motor vehicle sales continued to decline (-4.9% yoy, following a -5.2% decline in October). This is most likely due to other issues related to the availability of semiconductors which are having a significant impact on the automotive industry in particular. Growth in fuel and feed sales was comparable to that of October.
Solid growth in retail sales confirms the resilience of consumer demand in Poland. It may also be the result of rushed shopping due to rising prices and concerns about the growing fourth wave of the pandemic. The share of Internet sales in total retail trade (11.4%) was 3 percentage points higher than in October. However, these factors could slow down at the end of the year. Nonetheless, the growth momentum of the Polish economy in 4Q21 remains robust and supports our growth forecast of 5.4% for the whole of 2021.
Today's data reflects accelerating inflation – the retail sales deflator fell from 7.5% to 9.1% year-on-year. The acceleration in prices is visible in the generally demand-driven categories: textiles, clothing, food and other sales. Fuel and energy prices reflect global trends in commodity prices. In addition to strong industrial production, the sharp price increases for natural gas and electricity from 2022, as just announced by the energy regulator, support continued interest rate hikes. of the National Bank of Poland. In our opinion, an interest rate of around 4.0-4.5% will be reached at the end of 2022 / beginning of 2023.