Missouri continues to see marijuana sales soar – Greenway Magazine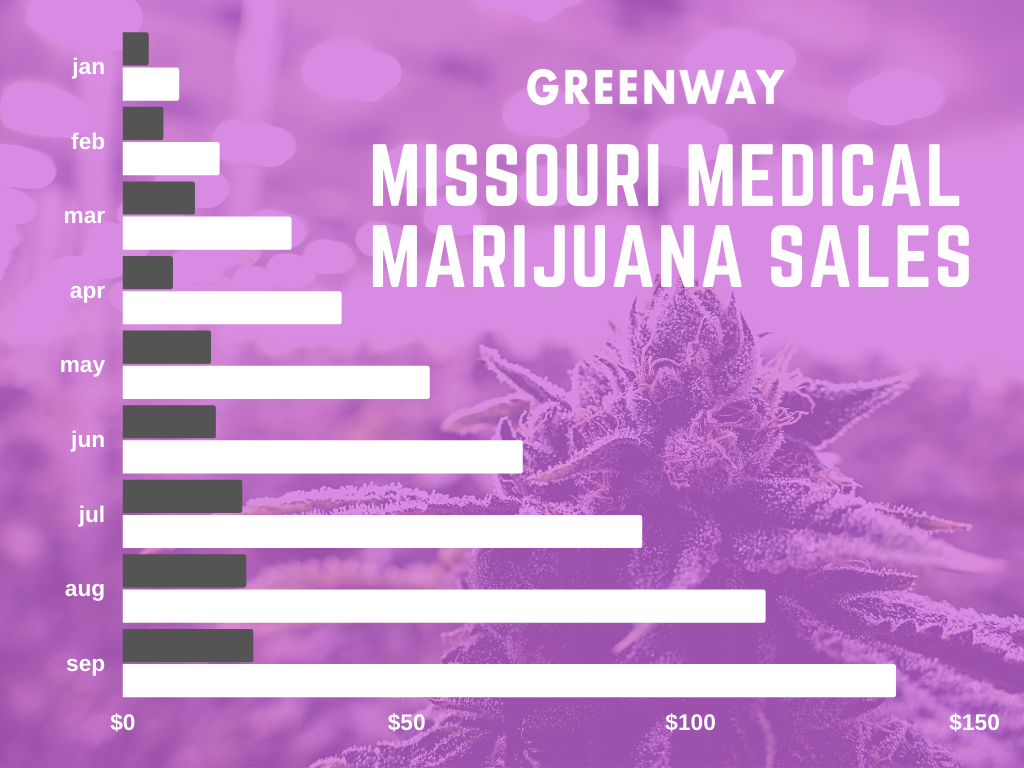 Missouri Grows 5% From Record Medical Marijuana Sales In August
The Department of Health and Seniors' Services announced monthly medical marijuana program retail sales figures for September, October 1.
The program broke the $ 100 million mark in cumulative and cumulative sales last month, posting a record $ 21.73 million in retail revenue in August.
September marks historically high sales for the fifth consecutive month, growing 5.66% from the previous month to $ 22.96 million. That brings Missouri's monthly sales average for 2021 to $ 14.52 million. While all the numbers point to success, perhaps the most optimistic statistic is the quarterly average, as the third quarter average rises dramatically, topping $ 21.91 million. The monthly average retail sales for the second quarter in 2021 was $ 13.57 million.
Missouri's impressive upward trend in numbers is fueled by accelerating progress in Missouri's licensed medical marijuana facilities, at 1/10 the state approved 151 dispensary licenses, 34 grow licenses, and 42 licenses manufacturing for operation. Missouri now has more than one approved dispensary per 1,000 active patients.
With September's inclusion, the total cumulative sales of the program climbs to $ 136.05 million, just weeks after 12 months after the first medical marijuana retail sale ended in October 2020.