Kidscreen » Archive » PlayMonster Appoints New CEO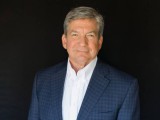 PlayMonster kicks off 2022 with a new CEO and new capital investment for global expansion and brand development. President Tim Kilpin was promoted to lead the Wisconsin-based toymaker, which also received new funding from private market firms Adams Street Partners and HIG Capital.
Kilpin was named president in 2020 and tasked with driving PlayMonster's international growth. As CEO, he is also responsible for expanding the company's retail relationships, product innovation, brand development and licensing. Kilpin joined toyco from Activision Blizzard, where he served as president and CEO of its consumer products business, and he previously held several leadership positions at Mattel.
Former CEO Bob Wann, who had served as CEO since 2009, is retiring.
The recent investment from Adams Street and HIG, meanwhile, will support expansion into international markets, as well as the development of PlayMonster brands like Little Wonders and Koosh and licensed products (including the launch of Hasbro's Playskool) .
Hasbro announced last year that it would expand its Playskool brand with new offerings designed and manufactured in collaboration with PlayMonster. The deal includes the Playskool Glo Friends line of glow-in-the-dark figures and the Playskool Weebles line of Kinetic toys.
PlayMonster has grown in recent years through a series of acquisitions, including craft and activity maker Ann Williams Group, arts and crafts company Kahootz Toys and electric toothbrush brand BriteBrush. .