IPXHOP Collaborates with Mind Ventures, Vietnam's Largest MCN Company… Embarks on Global Expansion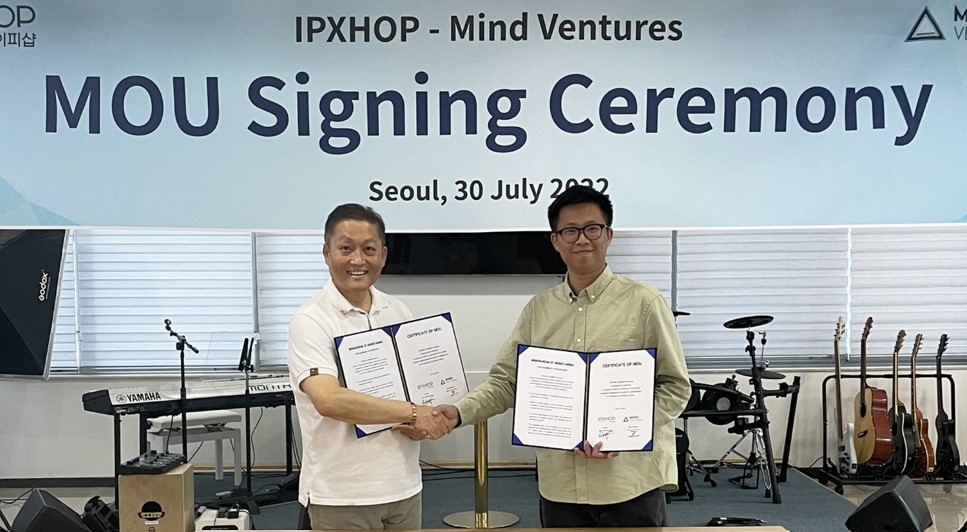 – A commercial agreement with 'WADEX', the first technology company in the world to set up abroad
– Use of global Mind Ventures network and marketing alliance
IPXHOP, an integrated intellectual property (IP) transaction platform, announced that it has signed a partnership with a global venture capital firm, Mind Ventures.
With this partnership, the two companies will conduct active marketing through the overseas expansion of "WADEX", a new platform launched by IPXHOP to discover artists and collaborate with influencers.
WADEX (World Artist Decentralized Exchange) is the world's leading enter-tech (Entertainment + Technology) company where artists from around the world, including singers, actors and sportsmen, are listed and traded as a funding platform of artists.
IPXHOP continues to network with various business groups by signing MOUs with "Chorokbaem Media" and "Metal Planet" and participating in "2022 Seoul Money Show" and "2022 Metaverse Expo".
Mind Ventures is a global venture capital firm with strong data on social media networks and KOLs (Key Opinion Leaders) in various overseas regions.
"This agreement will be a good opportunity for WADEX to enter the global market," said Lee Hyo-sung, CEO of IPXHOP. "We will succeed in advancing the WADEX platform globally through cooperation with leading companies around the world, such as Mind Ventures," he said.
This article does not necessarily reflect the views of the editors or management of EconoTimes