Holiday Retail Sales + 8.5%, Ecommerce + 11%, Gladdening Hearts – Multichannel Merchant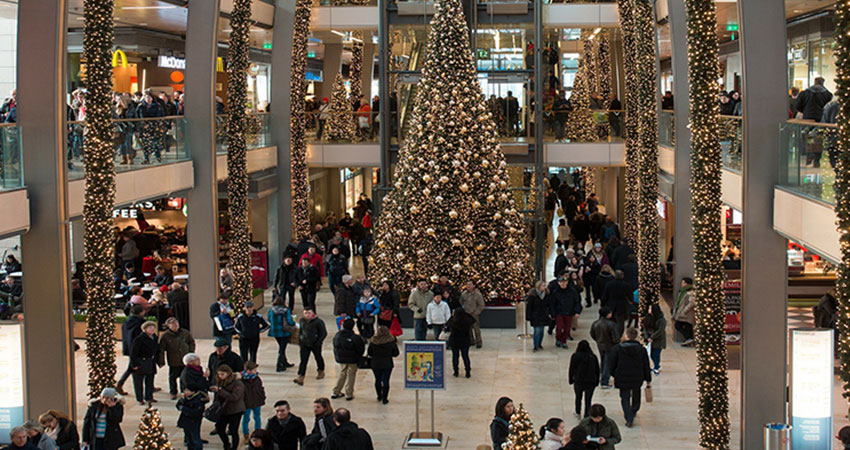 There was good news at the bottom of all of these seasonal carts, both physical and digital, as holiday retail sales jumped 8.5% from 2020, while e-commerce sales increased. up 11% from a monster year, according to preliminary data from MasterCard SpendingPulse.
The comparison between e-commerce results for 2019 (before the pandemic) and 2021 gave further indication of the growth in online shopping, gaining 61.4%. In-store retailing grew 2.4% from 2019, rebounding slightly after a huge success last year.
E-commerce continued to gain market share in retail during the holidays, accounting for nearly 21% of total sales, up from 20.6% in 2020 and 14.6% in 2019, according to MasterCard.
Shoppers were eager to secure their gifts before the retail rush, with conversations about supply chain and labor supply issues sending consumers online and into stores in droves. "said Steve Sadove, senior advisor to Mastercard and former CEO and chairman of Saks Inc. in a press release. "Consumers splurged throughout the season, with clothing stores and department stores experiencing strong growth as shoppers sought to show off their best dressed feet. "
Given the early start to the shopping season, underscored by Amazon's launch of a series of offers on October 4, Mastercard has been tracking holiday retail sales from October 11 through December 31. 24, identifying an overall gain of 8.6% year over year.
The traditional start to Thanksgiving holiday retail sales has also been strong, MasterCard found. Black Friday was the first spending day of the 2021 season, although no full numbers have been released. For the four-day period from Thanksgiving to Sunday, retail sales in the United States increased 14.1%, with in-store sales increasing 16.5% and e-commerce by 4.9%.
The most successful categories were clothing (+ 47.3% compared to 2020 and + 29% compared to 2019), department stores (+ 21.2%, + 11.0%), electronics ( + 16.2%, + 19.8%) and jewelry (+ 32%, + 26.2%.
Mastercard SpendingPulse measures overall retail sales for all payment types, including cash and checks, but excludes automotive.