British Columbia's retail sales surpass rest of Canada in September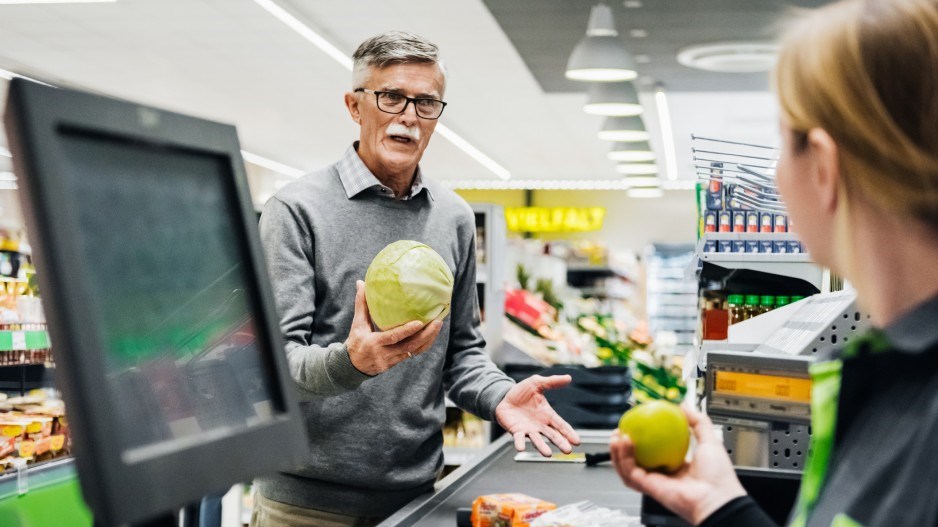 Canadian retail sales fell 0.6% to $ 56.6 billion in September, lower than the 1.9% decline Statistics Canada had previously forecast.
Canadian retail sales were higher than expected in September, with retailers in British Columbia outperforming their counterparts across the country.
Canadian retail sales fell 0.6% to $ 56.6 billion in September from August. This is less than the 1.9% drop that Statistics Canada had previously forecast. Year over year, sales increased 4.8% in September.
British Columbia's retail sales in September increased 1.1% to $ 8.3 billion from August and were up 6.7% year over year.
Canadian retail sales are expected to increase 1% in October, according to Statistics Canada.
The biggest drag on retail sales in Canada in September was the automotive sector, with the global shortage of semiconductor chips fueling the 1.6% drop in sales at motor vehicle and parts dealers, while New vehicle dealers reported a 2.8% drop in sales from August, the nation's number cruncher said on Nov. 19.
Sales declined in seven of Statistics Canada's 11 sub-sectors, with these declining sub-sectors accounting for 63.5% of the nation's retail trade.
Core retail sales, which exclude gasoline stations and motor vehicle and parts dealers, fell 0.3%.
The data also shows that inflation played a role in preventing the drop in retail sales from being more significant. In fact, the total volume of retail sales fell 1.1% in September.
Retail sales increased 2.7% in the third quarter, the largest increase since the third quarter of 2020. In volume terms, quarterly sales increased 1.5% in the quarter.
Statistics Canada noted that based on respondent feedback, 0.5% of retailers were closed at some point in September, compared to about 0.6% in August. This is the third month in a row that less than 1% of retailers have experienced closures.
Its projection that October sales will increase by 1% is subject to revision as this is an unofficial estimate based on responses from 50.3% of the companies surveyed.
Retail analyst and DIG360 owner David Gray said he was not surprised that retail sales declined in September compared to August, as this is in line with the traditional spending pattern of Canadians. .
He told BIV he believes the challenge for retailers to secure supply could hurt fall sales. There are some bright spots, however, he added.
"Clothing is on a bounce, especially for fall and winter clothing," he said.
News of the better-than-expected performance of Canadian retailers in September synchronizes with the trend across North America.
The U.S. Department of Commerce is faster than Statistics Canada at compiling the data and was able to reveal that country's retail data for October on November 16.
Retail sales south of the border jumped 1.7% in October, the largest increase since March. This came after those sales rose 0.8% in September.
The October retail sales increase in the United States was the country's third consecutive monthly increase, and it exceeded economists' expectations for an increase of 1.4%.
October retail sales in the United States were up 16.3% year-on-year and 21.4% from the same month in 2019.
Neil Saunders, managing director of GlobalData, told BIV in an email that US data shows inflation is starting to play a bigger role than some had anticipated and that households are able to absorb. the shock of rising prices.
"Savings remain high and there is a continued willingness to spend some of those reserves," he said. "There is a continuous migration of spending from services to products, which is a major beneficiary for the retail industry. "
Consumers are "determined" to spend what it takes to have a good time during the holiday season, so short-term retail sales are likely to be strong, he said.