Aeromexico to exit Chapter 11 bankruptcy after 20 months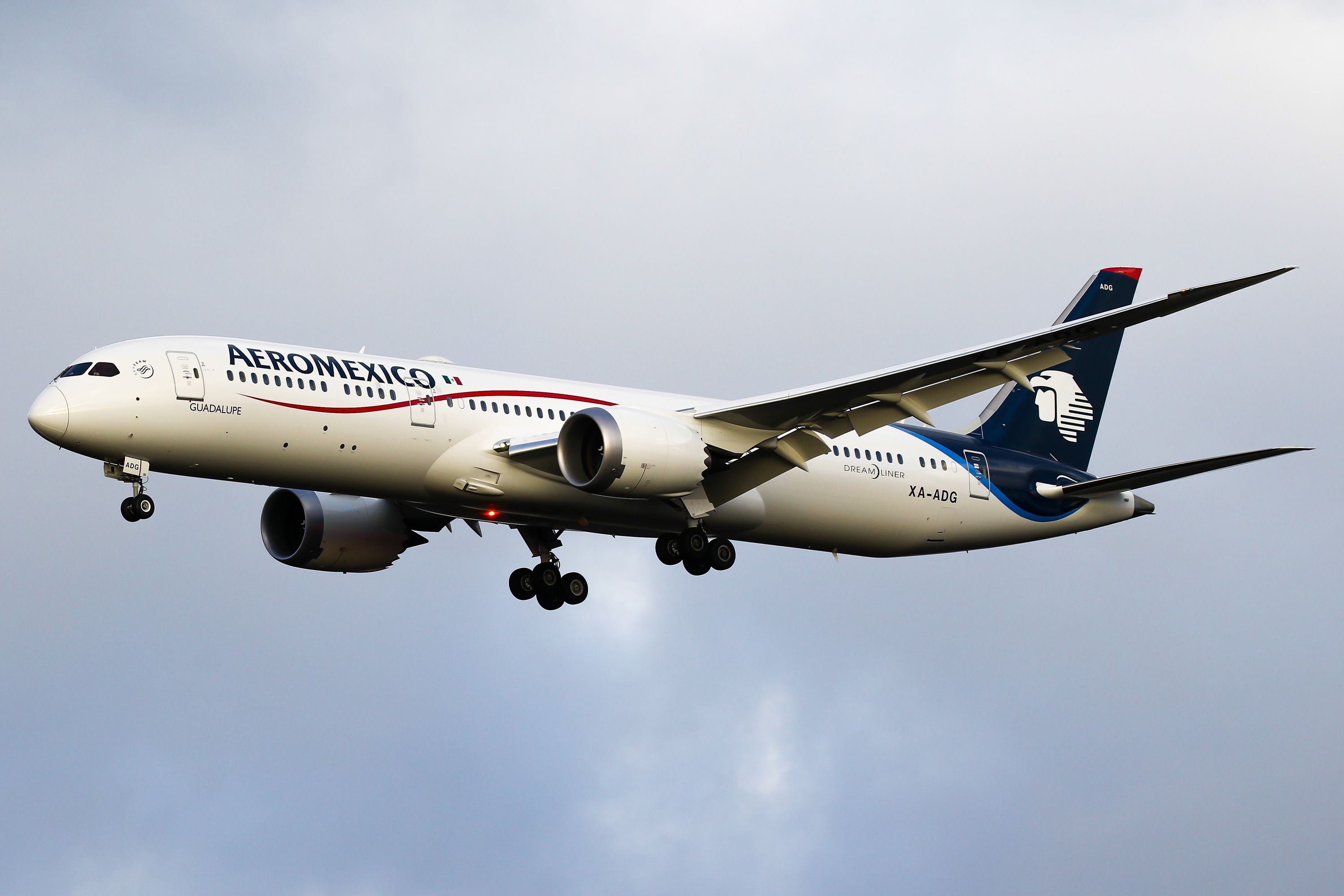 After 20 months in Chapter 11 bankruptcy proceedings, Mexican carrier Aeromexico has announced that it is successfully exiting the proceedings. Aeromexico will invest more than US$5 billion over the next five years in its fleet and other key areas. Let's investigate further.
Out of Chapter 11
Grupo Aeromexico has finally emerged from its Chapter 11 bankruptcy proceedings. The Mexican carrier announced today that it has successfully completed its financial reorganization process after capitalizing and securing more than US$3.7 billion in unsecured loans, DIP financing and new capital injections.
Aeromexico first initiated a Chapter 11 process on June 30, 2020, due to the impact of the COVID-19 pandemic around the world. It was the third Latin American carrier to use US bankruptcy code protection, after Avianca and LATAM Airlines Group.
Throughout the bankruptcy process, Aeromexico filed a restructuring plan, in which the airline capitalized recognized unsecured loans (approximately $2.3 billion) and some loans under its DIP financing ( approximately US$750 million) obtained during the Chapter 11 process, and also capitalized new capital contributions. of more than 700 million US dollars.
Aeromexico CEO Andrés Conesa said:
"At Aeromexico, we are ready to fly with new air. Today is a very exciting day for Aeromexico, and we are ready to reach new heights as we exit Chapter 11."
Aeromexico has exited its Chapter 11 bankruptcy process. Photo: Getty Images.
The value of the company
The value of Grupo Aeromexico is now approximately US$2.5 billion. Apollo Global Management and Delta Air Lines are Aeromexico's main stakeholders, with approximately 26% and 20% respectively.
The airline's investor group raises US$720 million in equity. Additionally, another group of key investors is also raising US$762.5 million through new notes issued in the United States. In total, Aeromexico will have approximately $1.5 billion in new equity.
Aeromexico will invest more than US$5 billion over the next five years. Photo: Guillermo Quiroz Martínez via @gquimar.
What will happen now?
Despite continued uncertainty (fueled by rising oil prices, COVID-19 restrictions and economic turmoil), Aeromexico expects to enter a new era.
Over the next five years, Aeromexico will invest $5 billion in fleet and other key actions to improve the customer experience. Prior to the pandemic and the Chapter 11 process, Aeromexico was considering possible renewal of its fleet, replacing the aging Embraer E190 aircraft with the Embraer E2 or Airbus A220 families. Discussions about this were halted until the airline left Chapter 11.
Since last year, Aeromexico has received 31 aircraft and expects to receive another 22 throughout 2022 (either Boeing 737 MAX, 737-800 or 787 Dreamliners). By the end of the year, Aeromexico expects to have a fleet of 147 aircraft, with an average age of seven years.
Over the past 20 months, Aeromexico has launched six new routes, restarted service on more than 30 routes (paused due to the pandemic) and increased its seat supply by more than 320% compared to June 2020.
Currently, Aeromexico serves 84 domestic and international routes. In the Mexican market, it has lost market share to Volaris and Viva Aerobus, although it remains the main option for Mexican travelers on long-haul flights. Last year, Aeromexico launched two new routes to Madrid from Guadalajara and Monterrey. The airline will restore service between Mexico City and London this year.
What do you think of Aeromexico's exit from the Chapter 11 proceedings? In what areas do you think the airline will improve over the next few years? Let us know in the comments below.
Startup Canada Jetlines Receives Stage 1 Approval – What Does It Mean?
Read more
About the Author